Busty Vitress Tamayo!
There is no other trans girl on this planet that looks like this in a party dress. Busty Vitress Tamayo can make almost anything look hot. But when its a party dress meant to be worn at a club or elegant restaurant, well she looks amazing and those big tits just stick right out!
Can you imagine escorting this beauty some place and seeing all the men staring at her. With her long black hair cascading down her shoulders and across the top of her big tits. Her boobs pushing the fabric of her dress to the limit and her ass doing the same. To hear her heals click as she walks along and the heads turn to look at her amazing curves. And no one but you knowing that she has a cock between her legs and pushed back in her panties! Talk about HOT!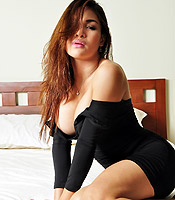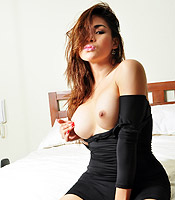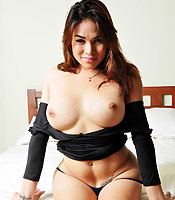 The very best part about going out with Vitress dressed like this is what happens when you get home. You get to strip that dress off of her curvy body and then run your hands all over her. Touching and kissing her from lips to tits and down to her round tranny ass.
Click on a text link to see the rest of the photo set.