Have you ever noticed that when you are shopping and see some lace lingerie you think. Wow. That's nice. Now take a look at that same set on Sapphire Young below. What do you think of that lace lingerie now?
Exactly. That is fucking HOT! As we all know Sapphire has an amazing body and she really enjoys showing it off. Once she put on this lace lingerie it became some of the sexiest lingerie we have ever seen. So sexy that we could not wait for her to get it off and that is one of the reasons her cock started getting hard. She was having so much fun teasing that she was completely hard before she ever removed the panties.
What would you have done in this case? Would you have reached out with a hand? Or maybe you would have leaned your head forward and sucked the head of her cock right into your mouth. I am sure if you had we never would have gotten that lingerie off of her. But it would have turned into a great hardcore movie.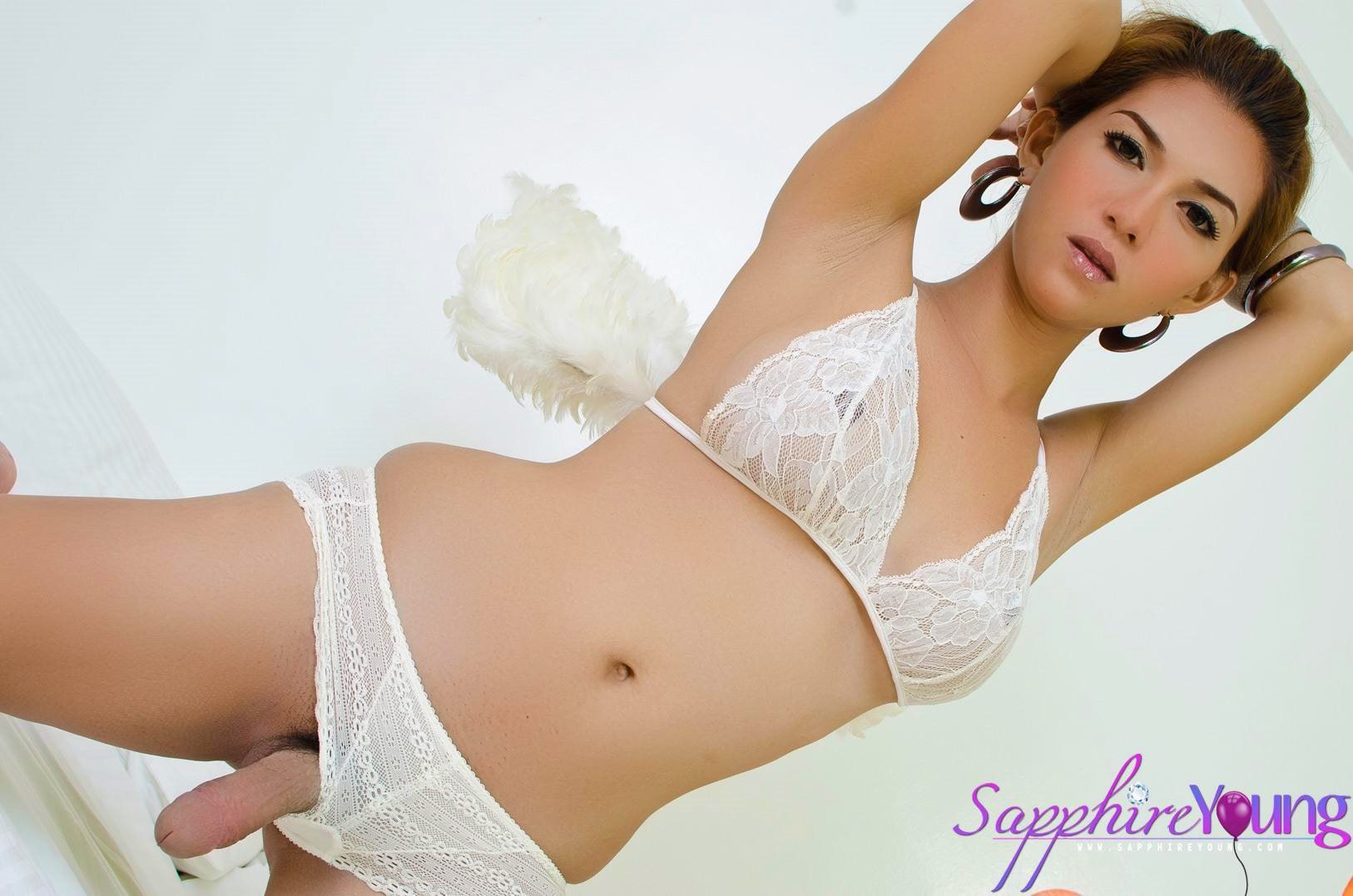 Click on the image above to join the site and see the rest of this photo set of Sapphire Young and her hard cock in lace lingerie.