Ladyboy ass in stockings!
Take a look at the Ladyboy ass in stockings in the image below. Let us know if its the stockings or the dildo that is about to penetrate her amazing ass that gets you hot! Also tell her what you think about the shot. Make sure to rate and comment on this set.
This little beauty arrived for the photo and movie session with an erection. When asked why, she commented that she had a guy on the bus touching her ass because of the sexy stockings. He was whispering in her ear that her stockings were giving him an erection! When she turned around and showed him her erection he freaked out and jumped off the bus at the stop they were arriving. However by that time she was already hot and ready for a release!
Click on the image below to watch the movie that goes with this set. Also make sure to rate and comment and enjoy the rest of the photo set. Both are hot and you will love them.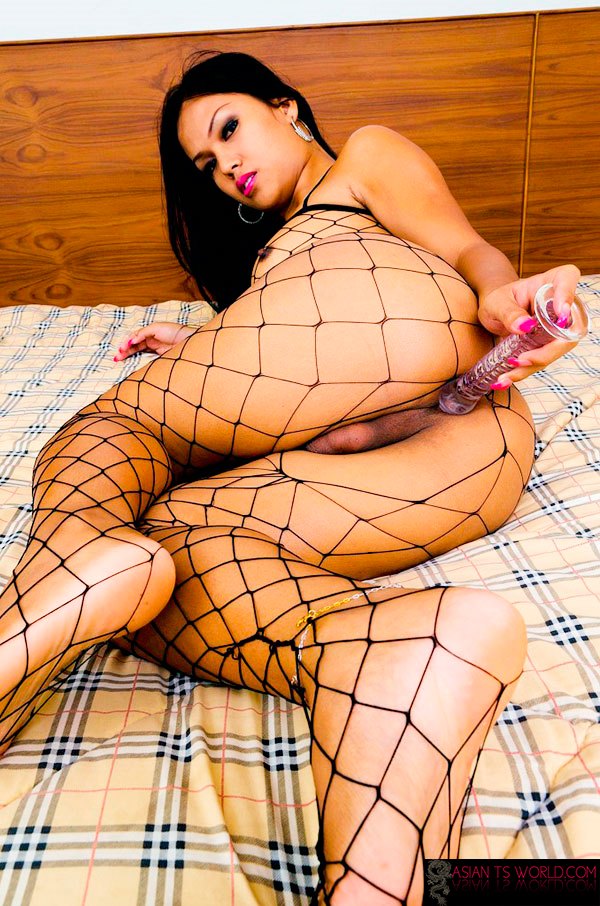 For those of you who love this type of lingerie you will keep on loving it seeing these photos. You can also make sure to enjoy the movie simply by clicking on the image above.
Otherwise you can see more samples of other hot ladyboys on this site.
Click to check out some Ladyboys with big tits.