Ladyboy Panties and Heels! And none sexier than on Sapphire Young! Does it not seem odd how a sexy pair of panties and heels can look better on one ladyboy than the other? Take a look at my photo below called "Ladyboy Panties and Heels". Dont you think it looks great? It also makes my cock look really big. Yes it is big but still! 🙂
Take a close look and let me know what you think about my panties in this photo. Could you pull them off of me with your teeth? Please!? And if you chose to do that what else would you do with your face down there near my cock. Would you just sit back and watch it as it stiffens or would you get it a tongue tickle and or maybe suck the head right into your mouth?
Click here to take off my sexy black panties!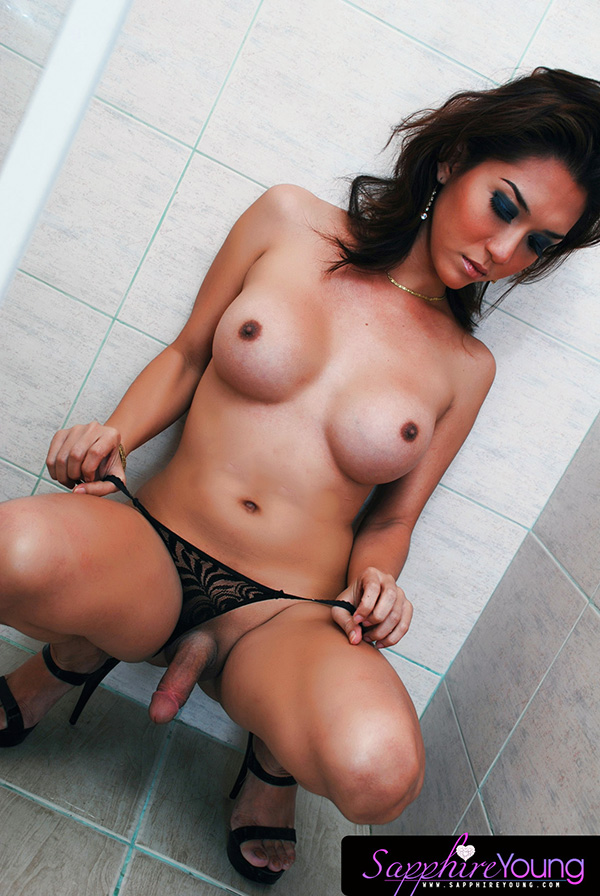 Not to worry guys. I do love to fuck and get fucked with my heels on. Its so sexy and sensual that I can never get over it. And neither will you.
FOr those of you who want to surf a few more samples before logging into the members area. Click now for more hot Photos and videos!