Ok. So we need to ask you what you think of when you see a hot shot like this Ladyboy underboob one we have below? Do you automatically get ready to get her naked? Or do you want to run your hands just below the shirt level. Touching her underboob softly. Maybe run your tongue along that area without moving her shirt? To us, we have to admit that ladyboy underboob is hot. From shooting the photos and the movies of the girls like this. To watching them finally strip naked and expose their nipples and the rest of their bodied.
We have also found as will you that the girls get rather hot when dressed like this. They seem to feel that the underboob shot is also sexy and most of them are already hard before the shirt finally comes all the way off.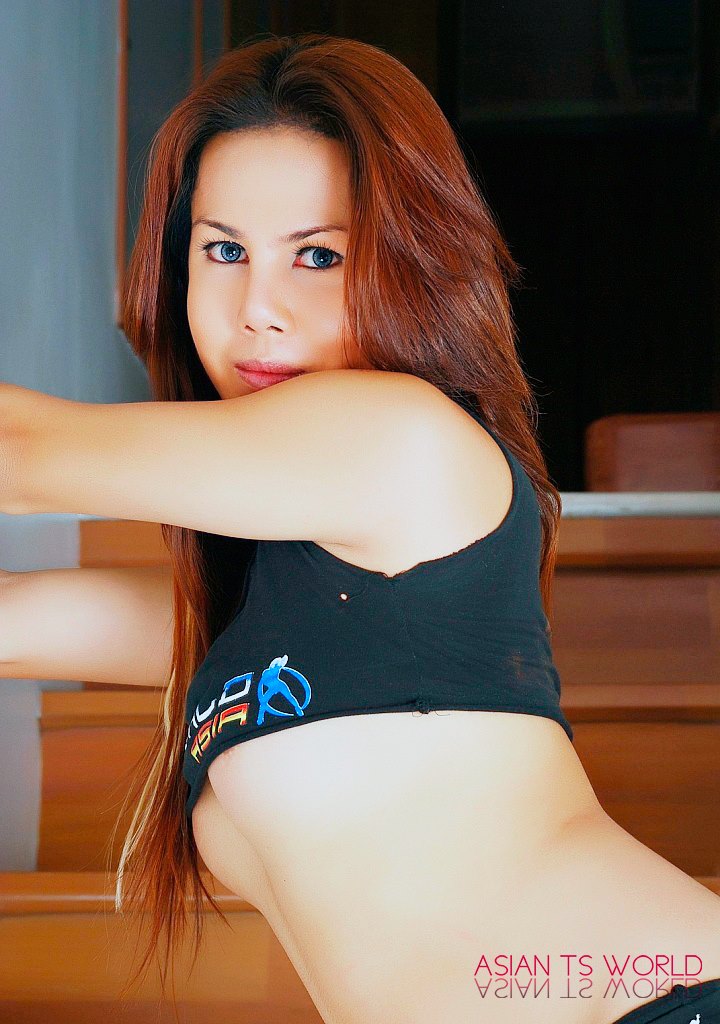 For this beauty what adds to the photo is her hair and her beautiful eyes. Yes those are colored contacts but they are super sexy. Can you imagine her on her knees. Short off and tits out. Sucking your cock and staring up into your eyes?
We actually have some sets like that so if you want to see them, click the image above.