Ladyboy Upskirt! With the amazing Uki! So what do you think about Ladyboy Upskirt shots with a sexy lady like Uki! And how do you feel about those long legs! Personally I find the entire photo hot and it makes me hard. Really hard! Another thing is Uki is very pretty with perfect hair and amazing eyes. I find that a real turn on when she is looking up at you sucking your cock!
Ladyboy upskirt shots are more popular than you think and we happen to have a ton of them. These ladyboys love to wear skirts and also heels so its fun to shoot them. It's also a turn on to shoot them. This particular girl Uki is one of the featured girls in Tranny Banger and she is on video as well in pov hard core action. If you want to see that amazing face looking up at you wile sucking cock you need to join now! Dont wait.
So now, please take a minute to enjoy this photo and then make sure to comment on hers as well as all the others on this site. Tell us what you like and want to see more of. Show us samples also. It helps a lot. We want to offer up the hottest ladyboys we can.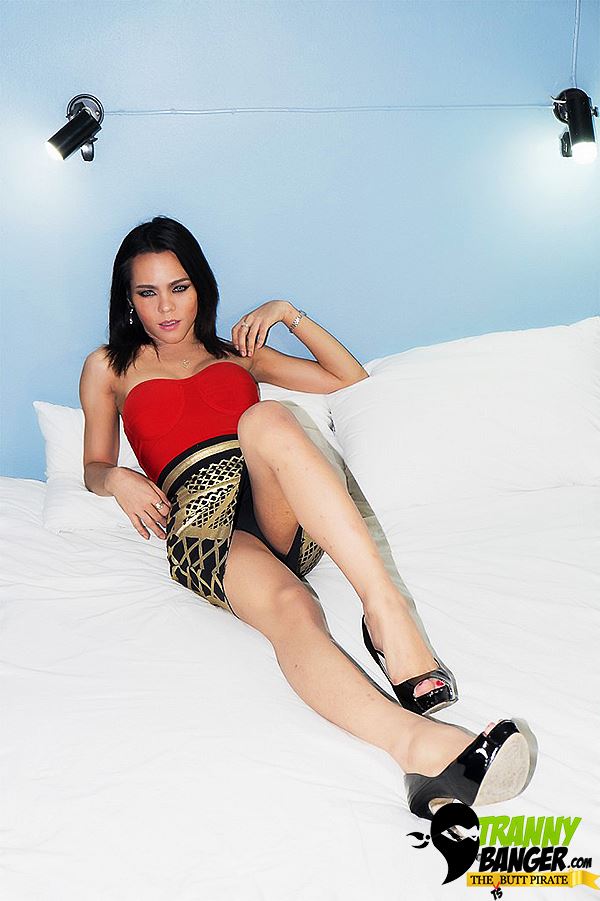 Once you have enjoy this photo its time to join up to the members area and watch all of the POV videos! And you dont want to miss out on the photo sets either. All exclusive shot for this site and not used on others. Your simply going to love the girls and the pov action.
Join by clicking here!
You can see other sample photos of amazing ladyboys by clicking here and on the categories on the right side!
Don't miss out join today!