We are posting for Nina because she is traveling but she wanted to give a shout out to Brian for the gift. The bikini in this set, "Nina StrongHolds Bikini" was a gift she got and she wanted to show it off. Now of course the set has her wearing the whole bikini and that is what she wanted us to post. But we found this photo to be so much sexier and more alluring. In fact. Its down right fucking hot to look at. Dont you think?
Yes this set starts off with Nina StrongHolds bikini on her beautiful body and with everything covered. Then it moves to her slowly stripping to get you hot. She also wants to just show off her amazing trans girl curves. Yes we already know that you know about her curves. But Nina Loves to show them off. And honestly we love to see them. This bikini in particular seems to look perfect on her big tranny tits as well as that amazing tranny ass. And those are two parts that tend to be noticed the most.
Click on the image to see more of the free sample gallery. The text links will take you to her website tour.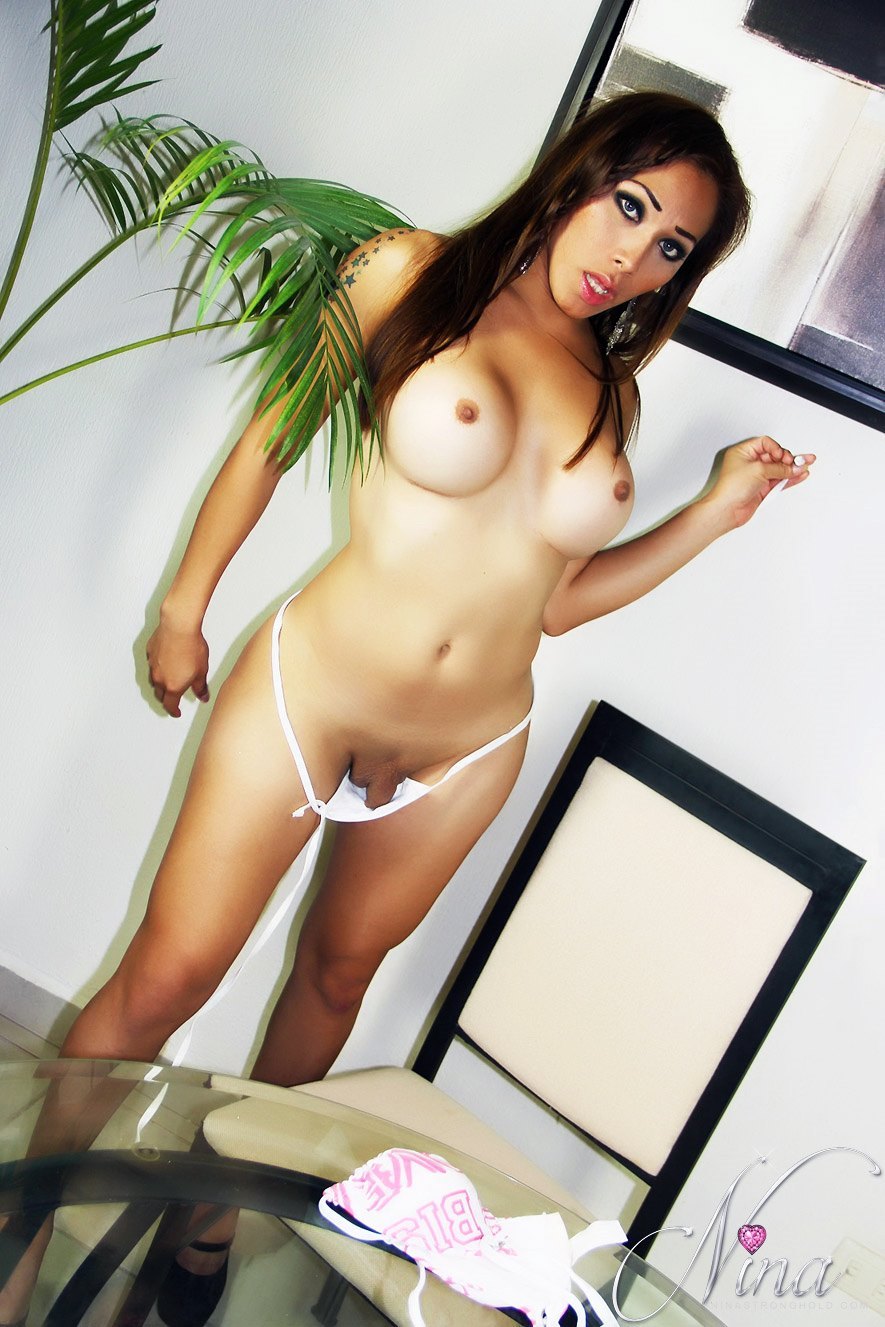 DO not miss out on all the up and coming updates. Nina is hot and is filming more hardcore movies as we speak. Click right now.