Red Lingerie!!!
I am not really sure why but Red Lingerie seems to be the favorite of most girls and also men. I guess that the color red invokes the feeling of lust and desire and also makes you want to get the girl naked as fast as you can. Then once you have her naked you can do all sorts of fun things with her. She has a couple areas on her body that you can kiss and lick. And She also has a couple of areas on her body that you can suck on. The funny thing is that of the three things that you can easily suck on, all three of them get stiff and harder as you do suck on them.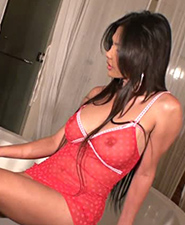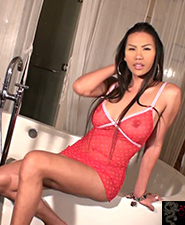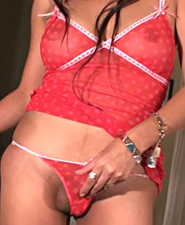 Did you catch what i was saying suck her nipples and they get hard, suck her cock and it gets hard. Talk about hot and fun!
Anyway take a look at our Asian Beauty here in the lingerie. Now just to make sure you know, I will point out that these are video screen caps and that is why it appears that she was in motion. Because she was.
Do not miss out on getting this beauty naked. She has an amazing set of big tits and a nice big juicy cock!