Let us just say that you will never find a hotter trans girl than Sapphire Young. She defies all standards of beauty and raises the bar so high its hard for other girls to compete. So today we are showing off a hot set of Sapphire Young sexy lingerie. Sapphire actually has a number of outfits your going to love seeing and this white one is just one. But take a look at how hot this sexy lingerie really is. Yeah we know its nothing without Sapphire inside it. But enjoy this image anyway. Just imagine getting this lingerie off of her!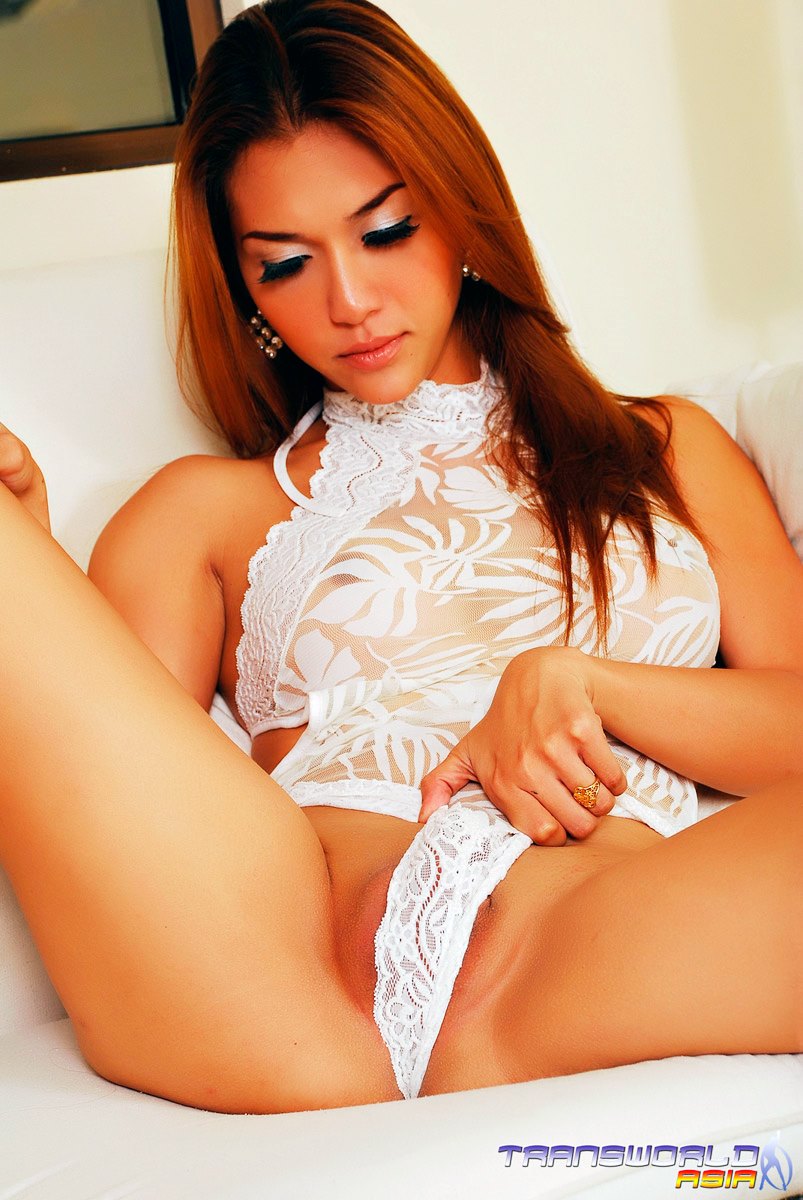 Just imagine being able to lay next to her. Touching Sapphire in this lingerie. Gently kissing her lips and body and caressing her long beautiful hair. Then slowly and softly pulling the lingerie off her body to expose her big round tits. Watching her big trans girl cock get hard as the lace caresses and kisses her skin. The length of her cock growing with each stroke of your hands and your lips on her body. Seeing her nipples get hard as you gently suck on them. Now move your hand down and begin to gently stroke her cock. Tickle and caress the head softly.
See. These are the ideas you get when looking at Sapphire Young sexy Lingerie!