Sapphire Youngs ass!
Let us just say that when it comes to a ladyboy with an amazing ass, you must have Sapphire Young at the top of the list. Take a look below at Sapphire Youngs ass and see for your self why we say this. Make sure that you understand that Sapphire says one of her favorite parts of her body is her ass. She tells us that it brings her so much closer to the man she is with, simply because he can put his cock inside her and they can share the same space at the same time. Making a connection for the best orgasm for both of them.
Click on the image below to check out the rest of this photo set in her members area.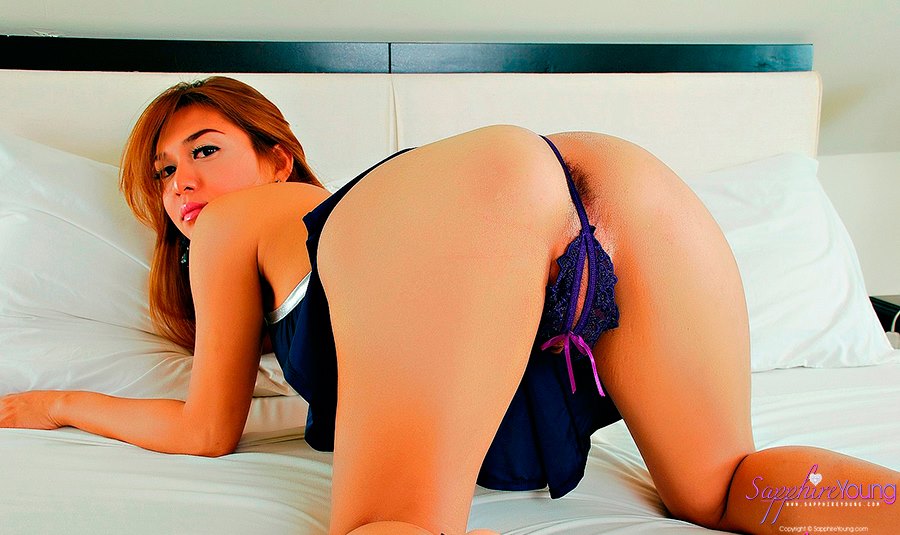 You can already tell by how your cock has started to stiffen that you want to see more. And that's ok. Its even hard for us to write about this amazing ladyboy body and ass without getting hard. So do not be shy. Click right now and hit the join button right away! You can begin stroking so soon that its going to be the best day of your life.
Click now and make sure to comment on all the sets that you like.