In Pink panties and a mans dress shirt I feel soo sexy that I just have to share. Yes guys my name is Sapphire Young and I wanted to share this little story with you. I got the idea for the video and also photo set walking around dressed like this in my apartment and a friend told me it looked amazingly sexy. So I went into the stair well and shot this photo set and also a video for you guys. I hope this makes your cock nice and hard, and that you will come to my personal site and tell me all about it.
I really hope that you like the photos below. If you do make sure to click on them. My website is my name, Sapphire Young and you can just add dot com to that if you like. Otherwise click the image.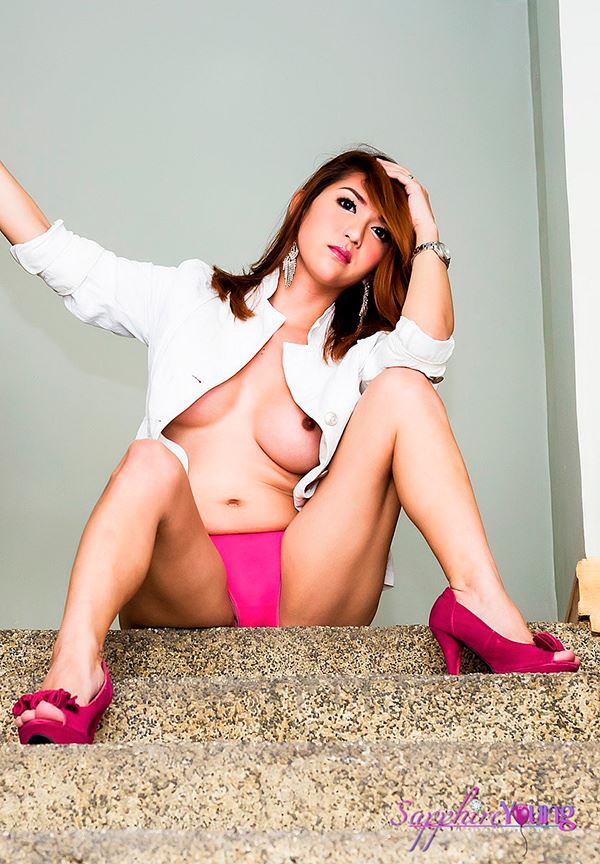 Otherwise you might want to check out the webcam feed I have below. There are always hot trans girls here and they love getting naked for you. Click the feed and make sure to chat them up and tip them well. They will love you for it.
IIf that cam feed is not showing, then Click right here. Your Browser is blocking it!
Come and visit with me today and lets talk, and maybe meet up if you are in my area.
XOXO
Sapphire Young.