So when a Tall Curvy Ladyboy also has a killer set of long legs. What do you focus on? The sensual and drawing curve of her hips? The round and perky position of her tits. Or her long legs?
Take a look at this Tall Curvy ladyboy! Is she not almost perfect and she happens to have all three of the things I mentioned above. But if you put the focus on those long legs for a minute you will notice that they appear to go on for miles. Lucky for you and I they stop at the perfect location of her curvy hips that also happens to be the area we want to check out! Hidden under that short dress is a nice firm ladyboy cock and also a tight ladyboy ass.
Click on the image to check out the rest of this set.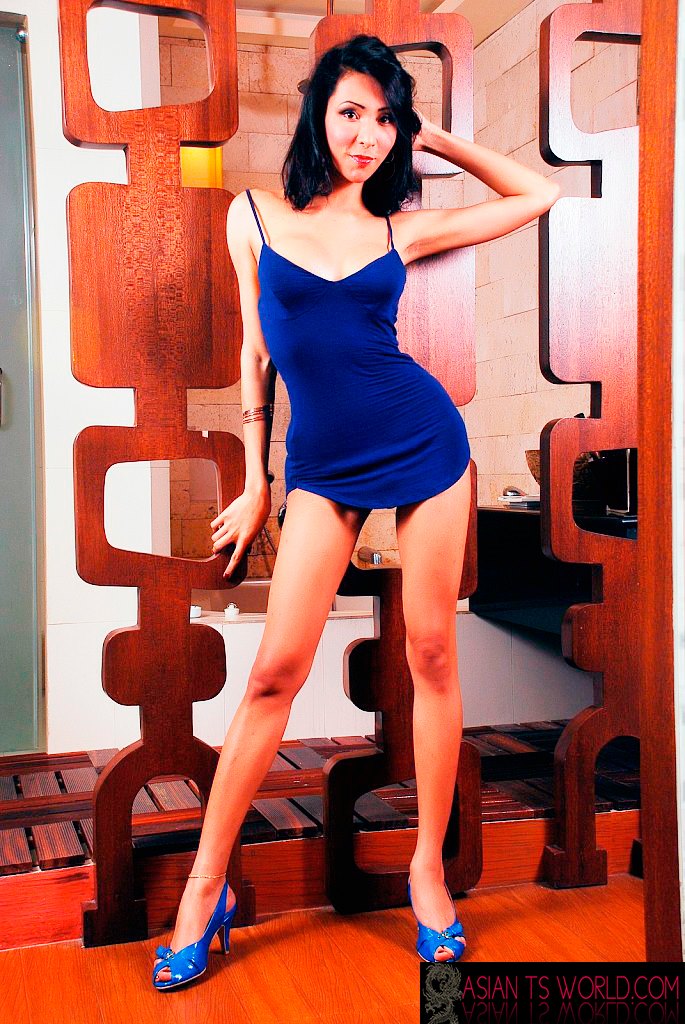 She also happens to be rather pretty with a nice set of tits on her. If you ask her what she likes the most about her self, she will tell you that she likes what gets you hard. So you have plenty to chose from with this beauty!
Also keep in mind the girls with long legs can wrap them around you and pull you down nice and tight.