Hi guys. It is me again Vitress Tamayo. Today I am going to show you a little of how much of a wild child I can be. As most of you know I live in Manila and here nudity is forbidden. Even though there is a high number of trans girls we are shunned. So can you also imagine what happens when a trans girl gets caught doing naughty things? Take a look at my set called Trans Girl Flashing. I was riding around with a friend in the city and a very cute man was in the car next to me. So I decided to flash him my tits. Then it just became a game.
Take a look at the photo below and then check out the rest of the set in my members area. In a couple of the photos you can see the other cars.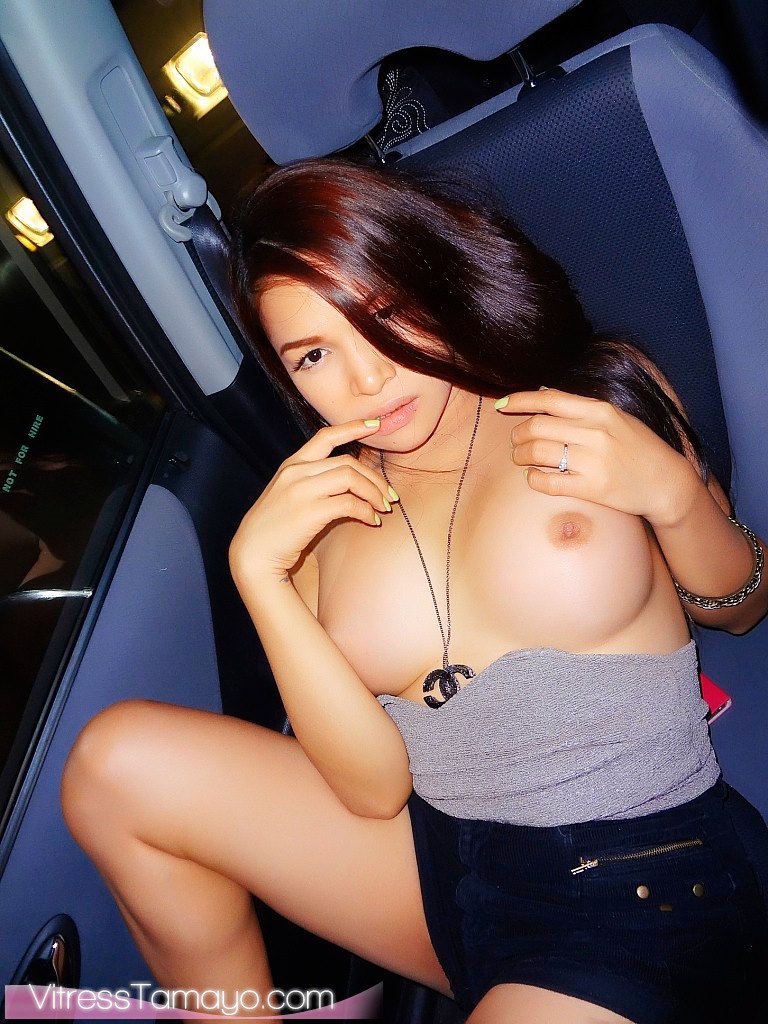 Its odd how hot it actually is when you know its a Trans girl Flashing rather than just a GG. Once a trans girl has tits she wants to show them to everyone. So take a look. I think I have rather pretty tits and they are kind of big.
Post comments below and let me know what you think as well.