So who wants some Trans girl ass?
Yeah me too and I have found a pretty darn nice one to share with you today. This trans girl ass belongs to the amazing Vitress Tamayo. Most of you already know her and that she also happens to be a ladyboy. How ever did you know that she has a small amount of Latina mix? Yep. Its part of what gives her that curvy soft body and also the beautiful long hair. Thick and lush and she loves to have it pulled while you fuck her ass hole from behind.
Sorry about getting ahead of myself there!! Back to that trans girl ass. Its all natural and a very nice shape. She says that she gets lots of attention for it when wearing shorts or jeans and especially in a short skirt that flips as she walks. If you have not yet seen her in a skirt, its time to do so!
Click on the image below and see more of this amazing ass and the rest of the beauty that is Vitress Tamayo.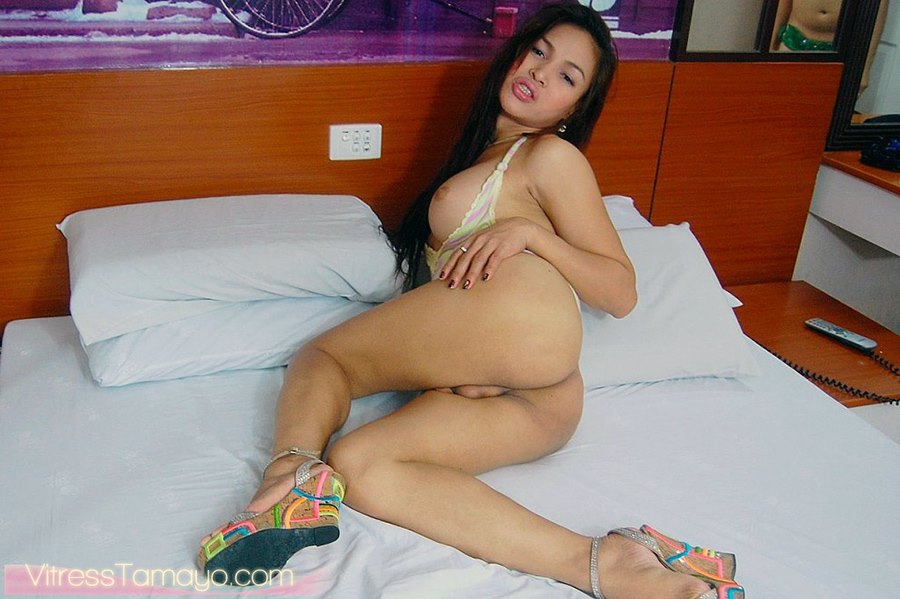 For those of you ready to dive right into this love hole. Be kind. Kiss her and treat her like a woman. She will appreciate you for it.